---
CUBE3 Spotlight – Vinicius Ribeiro
CUBE3.AI is a web3 security platform comprised of builders, creators, and innovators that care about our products as much as our web3 security community.
This is the first installment in our CUBE3 Spotlight series, where we highlight a contributor who is helping to shape the future of web3 security.
Introducing Vinicius Ribeiro, Head of Business Development and Partnerships at CUBE3. He'll be at Token2049 so if you see him, say hello… he might even have some rare CUBE3.AI swag for you!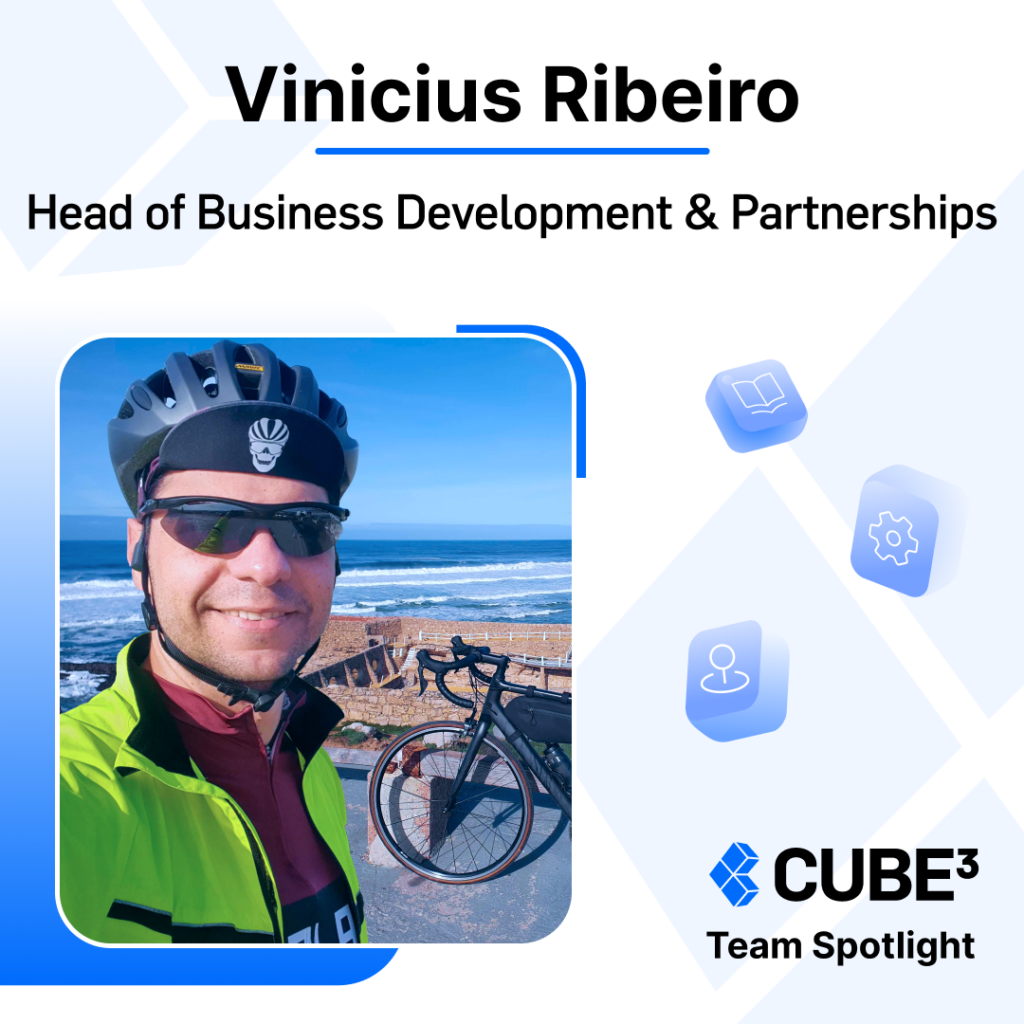 Why did you want to get involved in web3 and join CUBE3?

First, CUBE3 addresses a big and relevant problem we have on blockchain: security.
Our product is a fantastic innovation that closes a blockchain security gap. We block malicious transactions without pausing the smart contract, protecting web3 projects and users' funds.
Second, the team is great. Being part of such a select group of professionals is an honor and a privilege.
Finally, by working at CUBE3 and creating a safer blockchain, we will foster technology adoption, creating a more decentralized, transparent, and censorship-resistant world.
How do you spend your time when not working on securing web3?
My interests are mundane, such as being outdoors in nature, lying on a hammock reading a book, picnics, running, hiking, or biking. I also like playing video games, watching movies, cooking, meeting friends, and traveling.
How do you see the blockchain industry in the future?
Without security, proper regulation, and excellent usability, blockchain adoption will be hindered. We must ensure that we advance on all these fronts if we want to succeed collectively and reap all the benefits that we foresee the technology bringing to us. CUBE3 is doing its part in making blockchain a safer place. Anyone who needs to protect web3 assets from hackers can monitor and block malicious transactions using our products. If you want to talk, reach out to [email protected].
---