---
Team Spotlight – Chris Griffiths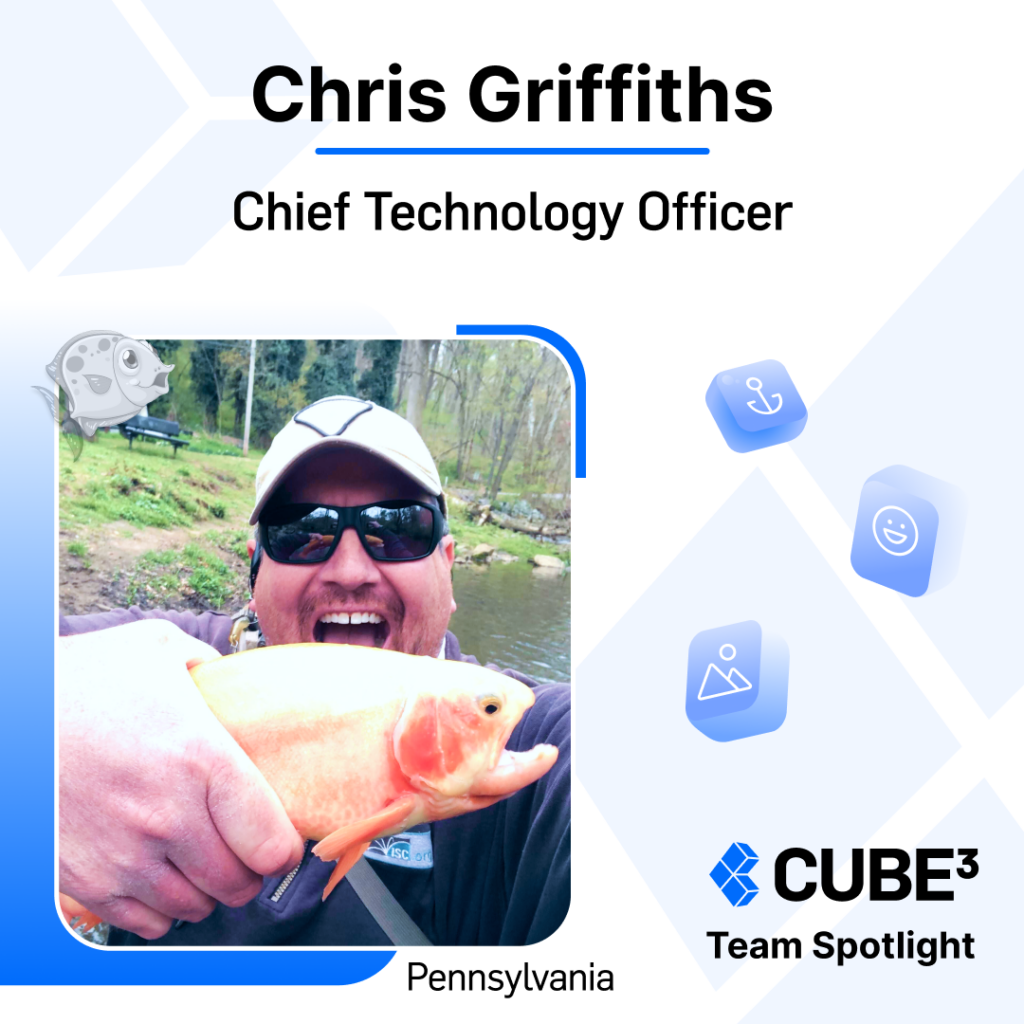 Why did you get involved in web3 security and found CUBE3?
We have spent the better part of the last decade building and scaling security services in the web2 space (Oracle, Comcast, CUJO, etc). My co-founder Einaras and I discovered that real-time web3 security that blocks malicious threats, was not available for blockchain based applications. With such rampant fraud and theft occurring in the space, we knew we could contribute to become part of the solution.
Our previous experience building real-time AI based security platforms, provides the understanding of how to combine state-of-the-art machine learning to help identify fraud and exploits. The next step was a mechanism to filter malicious blockchain transactions while allowing secure transactions to continue.
We started building the idea for our real-time RASP products last summer when we founded the company and began coding by the end of last summer. It has been really cool to see how we took our ideas and have transformed them into products that companies can sign up and protect their assets on chain right now.
How do you spend your time when not working on CUBE3?
When not working on solving customer problems and building products 🙂 I spend time with my wife and three kids watching and rooting for our Philadelphia sports teams (Go Eagles, Phillies, Sixers and Flyers!), seeing movies, traveling, and going to amusement parks which we all really like. Also, I am an avid fly fisherman. I learned how to fly-fish about ten years ago. Naturally, I have been hooked ever since (pun intended). The last few years, I have traveled all over the United States fly-fishing. I'm also learning entomology as well as tying flies in order to better mimic fish feeding cycles. It's a passion of mine that I continue to learn about.

What is next for CUBE3, and how do you think this will help customers?
Now that we have our first products out in the market, we are looking at ways we can extend our product capabilities to help identify others risks for our customers. One area we are looking at is the ability to proactively identify vulnerabilities for on-chain assets in unique ways that our customers can help protect themselves in the ever-changing security landscape of blockchains. We want to automate our tools and make it super easy for our customers to enable security services in seconds and get immediate protection and alerting, so they can focus on what's most important: building the next generation of their products and protocols on web3 without worrying about getting REKT.
---